ListView Dialog
First of all, I'll show you the result of this post to give you some motivation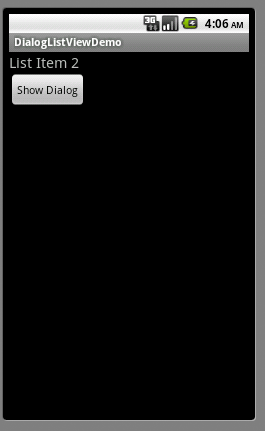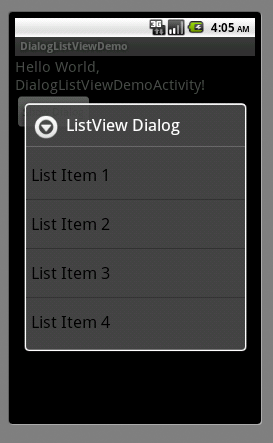 As usual, you need to create the layout in main.xml file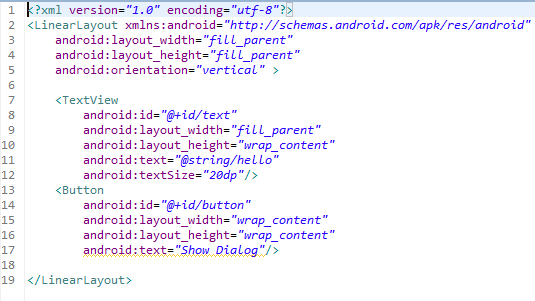 Create layout for your List View Dialog my_list.xml

Coding time!
In the  onCreate method, we need to:
Load all the components and controls in the  main.xml layout.
Create an AlertDialog object which has all the controls in my_list.xml  layout: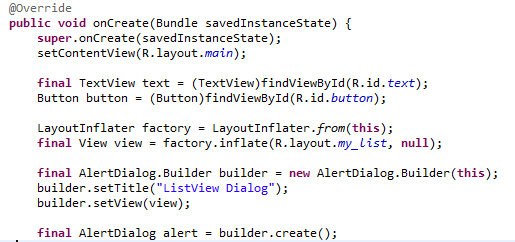 Next, we create a List to store all items which will be shown in the List View Dialog
Load the ListView object via my_list.xml file
Create an adapter to hold all list items and set to the ListView
Finally, handle OnItemClick of ListView:
Last but not least, implement onClick method to show List View Dialog:

Done!
Download Source Code ListView Dialog
http://www.mediafire.com/download.php?ukabzztwsawfsw5
Written on February 11th, 2014 by trinh_le
Feel free to share!